FILL UP YOUR BOX

Choose your portions
Each pack contains 8 Blocks which is enough for 2-4 meals and can be heated in 3 minutes. Try 2 Blocks in a wrap, 3 with rice, or 4 on their own.
Nutritious, flexible food
All dishes are nutritionally balanced and handmade by our expert chefs. Serve them how you like, check out our recipes for inspo.

And flexible ordering
Order boxes as a one off or save by subscribing with free mainland UK delivery. Choose your frequency, pause, cancel and change your dishes at any time.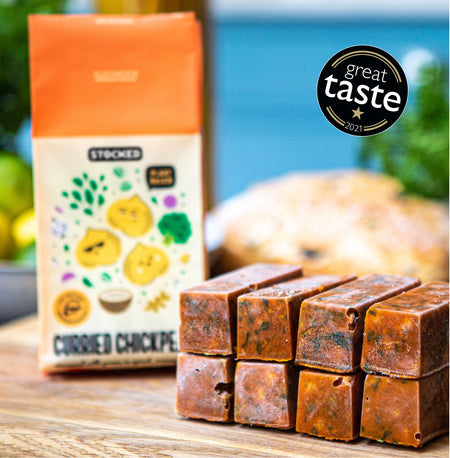 Get started
4 pack subscription
Up to 16 meals (32 Blocks)
The choice is yours: Choose at checkout to have deliveries every week, every 4 weeks, or anywhere in between.
Super flexible: Pick and choose your favourite Blocks for each order and pause or cancel any time without cost
Access to specials: Monthly Limited Editions voted in by you
As low as £2.65/meal (£1.33/block)
£42.00
6 pack subscription
Up to 24 meals (48 Blocks)
The choice is yours: Choose at checkout to have deliveries every week, every 6 weeks, or anywhere in between.
Super flexible: Pick and choose your favourite Blocks for each order and pause or cancel any time without cost
Access to specials: Monthly Limited Editions voted in by you
As low as £2.20/meal (£1.10/block)
£53.00
4 pack one-off order
Up to 16 meals (32 Blocks)
No strings attached
Choose from our 8 core dishes
Try a subscription for extra benefits
As low as £3.13/meal (£1.57/block)
£50.00
6 pack one-off order
Up to 24 meals (48 Blocks)
No strings attached
Choose from our 8 core dishes
Try a subscription for extra benefits
As low as £2.67/meal (£1.34/block)
£64.00